Our Board of Councilors is the school's premier group of strategic advisers to the dean. Board members serve as advocates and ambassadors for the school and our mission, locally and globally. Esteemed leaders in their fields—ranging from business and philanthropy to academia and healthcare—our board members' diverse experiences and community involvement make them assets to both the school and the university.
Chair
David W. Neu, MBA, is executive chairman of Ananda Health, a diversified healthcare organization. He previously was president of AmerisourceBergen Drug Corporation and Good Neighbor Pharmacy, one of the largest global pharmaceutical sourcing and distribution services companies. In 2010, Neu and his wife, Esperanza, co-founded the Neu Family Foundation to support causes related to health and education. They were recognized as Philanthropists of the Year by the Association of Fundraising Professionals of Greater Philadelphia.
Members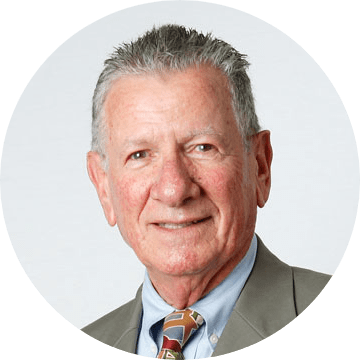 Melvin F. Baron, PharmD '57, MPA, served on the school's faculty for four decades, directing the PharmD/MBA program and teaching clerkships in pharmacy administration/entrepreneurship and healthcare needs of special populations. Through his Health Literacy Program, which produces fotonovelas and audiovisual novelas in both English and Spanish, more than half a million booklets have been distributed at safety-net clinics, health fairs and pharmacies, providing information to at-risk populations in a culturally sensitive way.
Gale Bensussen, JD, is CEO at Doctor's Best and was a founding partner and president of Leiner Health Products. An experienced CEO with a demonstrated history of working in the consumer goods industry, he has more than 40 years of experience in the vitamin, minerals and supplement industry. He is a graduate of the USC Marshall School of Business and the Southwestern School of Law.
Danielle C. Colayco, PharmD '08, MS Pharmaceutical Economics and Policy '10, is executive director of the Komoto Family Foundation, a nonprofit organization that helps under-resourced communities access social support and pharmacist-provided healthcare through assistance programs, health education and community-based research.
William (Bill) Crown, PhD, is the chief scientific officer of OptumLabs. He received his doctorate in urban and regional studies from MIT, his MA in economics from Boston University and his BA in economics from the University of Vermont. He was previously a member of the board of directors at the International Society for Pharmacoeconomics and Outcomes Research (ISPOR) and was a past president of ISPOR. The author of two books and co-author of two others, he has published more than 170 journal articles, book chapters and other scholarly papers.
Daniel Gil, PhD, is a leader in pharmaceutical research and early-stage clinical development in the areas of ophthalmology, neuroscience and dermatology. He founded CELLerity Consulting, a pharmaceutical and biotechnology firm specializing in early-stage drug development. He worked at Allergan for 30 years, serving as vice president, research technologies and portfolio and overseeing the progression of internal research programs and clinical development across the company's therapeutic areas.
Amy Gutierrez, PharmD '83, is senior vice president and chief pharmacy officer for national pharmacy programs and services at Kaiser Permanente, where she oversees pharmacy practice and policy across eight U.S. national regions. Previously, she served for 11 years as chief pharmacy officer for the Los Angeles County Department of Health Services, the second-largest public health system in the U.S. After earning her doctor of pharmacy degree, she completed a California Healthcare Leadership Fellowship.
Dolly Harris, PharmD '77, is a pharmacist in Los Angeles. She is a member of the Pharmacy Alumni Association and the Black Alumni Association and was a member of the USC Alumni Association Board of Governors from 2010–2013. She is also a retired inspector for the California State Board of Pharmacy.
William Austin Heeres, PharmD '63, owned several pharmacies in Riverside, Calif. In addition to his longtime tenure on the board, he has served as a committed mentor to numerous students over the years. In 2002, he and his wife, Josephine, established the William A. and Josephine A. Heeres Chair in Community Pharmacy.
Dong Koo (D.K.) Kim is founder of BP Industries Inc., a company specializing in the international trade of consumer products. Kim donated $5 million to the International Center for Regulatory Science, which was renamed the D.K. Kim International Center for Regulatory Science in his honor. The gift established the Kim Integrated Health Management Initiative, which is designed to heighten the school's global impact, ensuring greater access to healthcare among underserved communities in partnership with diverse organizations in the U.S. and abroad.
Dr. Dianne Kwock, PharmD, is the co-founder and president of Fox Drugs, Inc. As president of Fox Drugs, Inc. for more than 40 years, Dr. Kwock owns a network of four independent pharmacies, including one in a rural, non-English speaking community. Fox Drugs' most recent development provides comprehensive pharmacy services to assisted living facilities while emphasizing preventive, pharmaceutical care. She graduated with a doctorate of pharmacy in 1974 from the USC School of Pharmacy.
Vinson Lee, PharmD '06, MS, FCPhA, FAMCP, is vice president, market access & HEOR at the Kinetix Group, an insights-powered healthcare strategy agency with industry-leading expertise in health systems and market access. Lee's experience includes managed care pharmacy, the pharmaceutical industry and academia. He currently serves on the board of directors for the Academy of Managed Care Pharmacy, is an adjunct assistant professor of pharmacy at the USC School of Pharmacy and is a past president of the California Pharmacists Association. He received his MS in cell and neurobiology from the Keck School of Medicine of USC.
Sohail Masood, PharmD '08, is president, chairman and CEO at KabaFusion, a home infusion company with seven pharmacies nationwide. He previously founded several other businesses, including MAAS Medical, a medical device manufacturing company that was sold to Baxter in 2007, and Crescent Healthcare, a home infusion company that was sold to Walgreens in 2011.
Newell McElwee, PharmD, is vice president of health economics and outcomes research at Boehringer Ingelheim. Prior to this role, he was the associate vice president in the Center for Observational and Real-World Evidence at Merck. McElwee has worked in health economics and outcomes research in the pharmaceutical industry for more than 20 years. He previously was vice president in outcomes research at Pfizer. Before joining the pharmaceutical industry, he worked in academia and in the poison control center arena for more than a decade.
William Pih, PharmD '83, is principal at Two Labs, a pharmaceutical consulting company that helps clients bring products to market. Pih also founded BioSys Laboratories, a medical device company focused on in-vitro diagnostic devices and other medical and laboratory products.
Robert Popovian, PharmD '93, MS Pharmaceutical Economics and Policy '96, is vice president of U.S. government relations at Pfizer Inc. and has more than two decades of experience in healthcare policy, economics and medical affairs. He has published and presented extensively on issues related to healthcare costs and clinical outcomes, including authorship in clinical and healthcare delivery journals. Popovian has a regular column in Morning Consult.
Denis Portaro, PharmD '71, JD, is the CEO of Dendrax LLC, a company he and his wife, Sandy, founded in 1997. Previously, he served as president of Portaro Pharmacies Inc., which he sold in 1997. He is a former chair of the school's Board of Councilors and a former member of the USC Alumni Association Board of Governors. Portaro received his juris doctor from Kaplan University.
Jacque J. Sokolov, MD, is chair and CEO of SSB Solutions, a nationally recognized consulting group working collaboratively with healthcare clients to develop physician-driven, value-focused strategies in rapidly evolving markets. After receiving his MD degree from the Keck School of Medicine of USC, he completed his internal medicine residency at the Mayo Graduate School of Medicine and a fellowship in cardiovascular diseases from the University of Texas-Southwestern Medical School. Sokolov has had the opportunity to serve as board director, corporate officer and adviser in multiple healthcare sectors.
Eileen C. Goodis Strom, PharmD '77, is a healthcare leader and entrepreneur. As president and CEO of Home Pharmacy of California, she built an industry-leading regional pharmacy company that provided infusion, nutritional and specialty medication, and services to patients in their homes. She also founded Patient Care Pharmacy, an institutional pharmacy company, which provided comprehensive pharmacy services to long-term-care facilities.
Ken Thai, PharmD '02, is CEO of 986 Degrees Corporation, a pharmacy franchise, and was president of the California Pharmacists Association for 2019–20. He also serves as an adjunct assistant professor of pharmacy practice at the USC School of Pharmacy, precepting and mentoring students interested in becoming entrepreneurs in pharmacy. After earning his doctor of pharmacy degree, he completed a residency in community pharmacy practice at USC. He owns multiple retail independent pharmacies throughout Southern California, Nevada and Texas.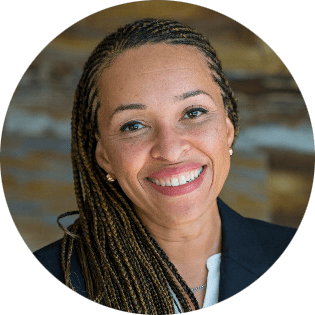 Kelly Wilder is executive vice president of strategic business development for Precision Value & Health and co-president of Precision for Value. Her market engagement extends to leading organizations such as the Academy of Managed Care Pharmacy, where she served on the Healthcare Economic Information and Preapproval Information Exchange Committee. Prior to joining Precision, Wilder managed the business development efforts of an oncology-focused market research organization and led the account and project teams of a New York City-based medical communications agency.