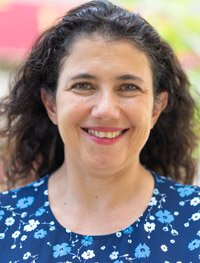 Danielle Zammit, PhD, MA, MSc
Assistant Professor of Pharmaceutical and Health Economics
Pharmaceutical and Health Economics
Contact Information
Education
PhD, Pharmaceutical Economics and Policy
MA, Economics
MSc, Pharmacology
Danielle Zammit
Biography
Dr. Danielle Zammit joined the Healthcare Decision Analysis faculty in June 2019, after having previously guest-lectured in HCDA 506 (Foundations of Insurance and Global Access) and HCDA 502 (Comparative International Healthcare Systems), and delivered the whole HCDA 520 (Health Economics and Outcomes Methodology) course in 2018.

She completed her pharmacy education and training at the University of Malta, and received a master's degree in pharmacology from the University of British Columbia. She received her master's degree and doctorate in pharmaceutical economics and policy from USC.

Dr. Zammit is an experienced health economist with a 15-year history of working in or consulting for the pharmaceutical industry. She has worked in global, regional and local roles and projects, in numerous therapy areas, to support health economic strategy and evidence generation for value demonstration, HTA, pricing and reimbursement of pharmaceutical products at various stages in their development and launch lifecycle.

She has a long history of involvement in international organizations, teaching techniques and group dynamics, and interaction with students. She is passionate about lifelong learning and sharing knowledge and its practical application. She has lived and worked in five countries, with the most recent being Switzerland.

Dr. Zammit's research interests are primarily in neurological diseases like Alzheimer's, methodological techniques to demonstrate value and justify affordability, and more recently, the interplay of the digital health space with data measurement and analysis and value demonstration, the focus on the patient and with the practice of pharmacy.