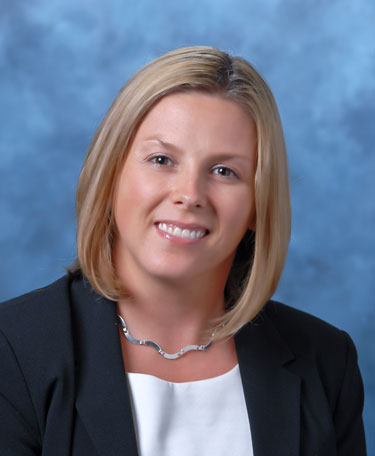 Amanda Lamer-Rosen, PharmD
Neurointensive Care Clinical Pharmacist
Adjunct Assistant Professor of Clinical Pharmacy
Clinical Pharmacy
Research Topics
DVT prophylaxis in Neurocritical Care
Hypothermia
Shivering Management
Anti-thrombotic Reversal in Intracranial Hemorrhage
Contact Information
Cedars-Sinai Medical Center
8700 Beverly Boulevard #A-845
Los Angeles CA 90048
Education
PharmD, University of Southern California, 2006
BS, Nutrition, Arizona State University, 2002
Amanda Lamer-Rosen
Biography
Dr. Lamer-Rosen is a clinical pharmacist and has been employed at Cedars-Sinai Health System (CSHS) since 2006. Since graduating from the USC PharmD program, she completed a 1st year residency in pharmacy practice and a 2nd year residency in Clinical Program Development. During her 2nd year she was and continues to be involved in protocol development for Burst suppression, hypothermia/shivering management, intracranial Hemorrhage, and ischemic stroke. She is practicing in a neurocritical intensive care unit and is a member of the stroke team. Dr Lamer-Rosen is a an active member of the Neurocritical Care Society (NCS) and is pharmacy collaborator for NCS Live: Respiratory Support of the Neurocritically ill: Airway, Mechanical Ventilation, and Management of Respiratory Diseases. She is also a pharmacy representative for the Neurocritical Care Defining Quality Workgroup, as well as an active member in neurocritical care research protocols at Cedars Sinai. She serves as a preceptor for APPE students, as well as PGY1 and PGY2 residents at CSHS in neurocritical care.
Selected Projects/Publications
Chou S, Eshaghian S, Lamer A, Tran H, Dohad S, Kaul S. Bridging therapy in the perioperative management of patients with drug-eluting stents.Rev Cardiovasc Med. 2009 Fall;10(4):209-18.
Choi KE1, Park B, Moheet AM, Rosen A, Lahiri S, Rosengart A. Systematic Quality Assessment of Published Antishivering Protocols. Anesth Analg. 2017 May;124(5):1539-1546.