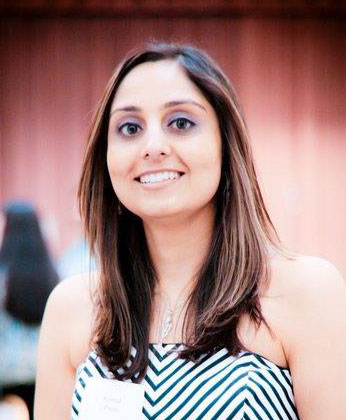 Komal Patel, PharmD
Healthcare Consultant
Adjunct Assistant Professor of Clinical Pharmacy
Clinical Pharmacy
Contact Information
USC School of Pharmacy
1985 Zonal Avenue
Los Angeles CA 90033
Education
PharmD, University of Southern California, 2004
Komal Patel
Biography
Dr. Komal Patel attended the University of Southern California (USC) School of Pharmacy and graduated in 2004 with a Doctor of Pharmacy (Pharm.D). She has since had an opportunity to work with USC Norris Cancer Center, Med-Plus Pharmacy, Pharmaca Integrative Pharmacy, Leiter's Compounding Pharmacy, and CVS Health. She also consults for and collaborates with healthcare startups looking to build the next generation of care models and healthcare technologies to improve workflow, management, and patient outcomes.

Dr. Patel spent nearly seven years of her career managing pharmacy operations and business development for Med-Plus Pharmacy, an independently owned community pharmacy. Her experiences at Med-Plus Pharmacy helped her gain a deep insight into challenges facing community pharmacies. While there were many successes when it came to improving patient outcomes through innovative care methods, there were also a large number of operational challenges and roadblocks in terms of regulations, contracting, reimbursement, revenue cycle management, etc.

Using the insight she gained, Dr. Patel began working with the Indian Pharmacists Association of California (IPA) in 2009 to advocate for the profession and its patients. She, along with the IPA & USC, worked alongside CPhA and other pharmacy organizations on the passage of California's SB493 "provider status" bill in 2013, which was authored by Senator Ed Hernandez, to expand the scope of practice for pharmacists so that they could better care for their patients. She continues to remain active with her advocacy efforts.