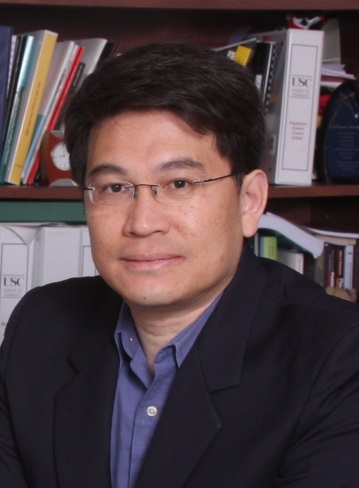 C. Benson Kuo, PhD
Assistant Professor
Associate Director of Consulting, International Center for Regulatory Science
Regulatory and Quality Sciences
Contact Information
Web Site

1540 Alcazar St., CHP 140

United States

(323) 442-3321
C. Benson Kuo
Research Interest
Dr. Kuo's research focuses on regulatory issues for innovative medical products, product safety, regulatory environment in Asia, and intellectual property matters in the pharmaceutical industry, particularly those under the Hatch-Waxman Act.
Biography
C. Benson Kuo, Ph.D., is an Assistant Professor at the Titus Family Department of Clinical Pharmacy and Pharmaceutical Economics and Policy and the Associate Director of the International Center for Regulatory Science at the School of Pharmacy, University of Southern California (USC). In this capacity, Dr. Kuo provides consultation on FDA matters to USC community members who engage in medical product development and need assistance with the regulatory compliance issues, submission requirements, and strategic planning. He also helps forge relationships with regulatory agencies and institutions in China, Japan, Korea and Taiwan, and coordinate and develop regulatory affairs training programs and workshops in Asia.

Prior to joining the School of Pharmacy, Dr. Kuo was the regulatory affairs manager at the USC Alfred E. Mann Institute, responsible for ensuring regulatory compliance and making submissions to the FDA and IRBs for an innovative device. Dr. Kuo received training in biomedical science from Tunghai University, UC Riverside and Stanford University; subsequently, assumed the positions of bioinformatics scientist and patent agent at Hyseq biopharmaceutical and partner at Bayshore Patent Group in the Bay Area, before returning to academia.

Dr. Kuo is a certified patent agent. He has been a member of regional or national consortium, including the SC CTSI (Clinical and Translational Science Institute) and the CSTA RK KFC (Clinical and Translational Science Awards Regulatory Knowledge Key Function Committee) of National Institutes of Health.