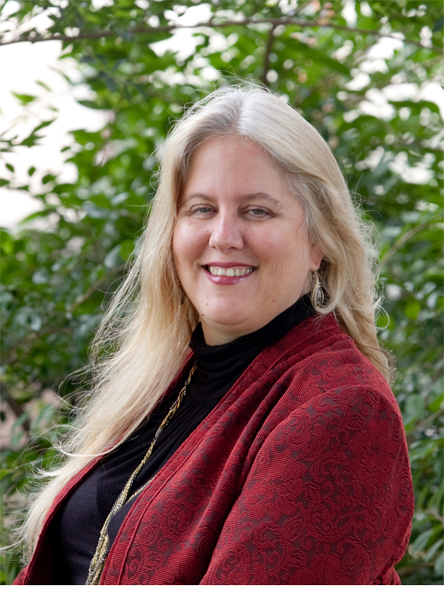 Kathleen Rodgers, PhD
Associate Professor
Clinical Pharmacy
Contact Information
Web Site

(323) 442-2574

(323) 222-0089
Kathleen Rodgers
Research Interest
My research over the last 20 years has evaluated the ability of angiotensin peptides to regenerate injured tissue and product development. These peptides have been found to have profound effects on adult progenitors in a number of systems, including the skin and bone marrow. In this laboratory, basic research is conducted to evaluate the mechanisms by which active components of this system modify progenitor function leading to accelerated healing in a number of disease models. This research has led to preclinical development and clinical trials in the areas of diabetes, and dermal and bone marrow reconstitution.

Most recently, my research has focused on the amelioration of the consequences of type 2 diabetes mellitus total body radiation exposure by a product in clinical development for chemotherapy-induced myelosuppression, A(1-7). Angiotensin 1-7 (A(1-7) is an endogenously produced peptide undergoing development for its benefit in promoting hematopoiesis in patients with cancer receiving antineoplastic therapy with myelosuppressive side effects. In clinical studies, A(1-7) in its clinical formulation (TXA127) was shown to enhance CD4+ cell concentrations in the peripheral blood of HIV patients as well as reduce the incidence of graded thrombocytopenia and lymphopenia in breast cancer patients receiving myelosuppressive chemotherapy. Engraftment of "sparing" numbers of bone marrow cells into irradiated syngeneic recipients or human cord blood cells into irradiated NOD SCID mice improved 600 fold in animals exposed to A(1-7). This provided the basis for ongoing autologous and cord blood transplant clinical trials. A favorable safety profile was demonstrated with A(1-7) in preclinical toxicology studies and with TXA127 in clinical trials. Further, research in this laboratory has shown that A(1-7) reduces the consequences of diabetes, particularly inflammation and endothelial dysfunction.

An analogue of A(1-7) is the lead candidate for acceleration of dermal healing and was shown to be effective in a recently completed clinical trial in diabetic foot ulcer patients. This product is further being evaluated for its ability to reduce the consequences of radiation induced dermal injury. The laboratory focus is to evaluate the contribution of the effects of these peptides on progenitor cell function to accelerated healing.

Biography
Kathleen E. Rodgers, PhD, is an Associate Professor in the Titus Family Department of Clinical Pharmacy and Pharmaceutical Economics & Policy in the School of Pharmacy at the University of Southern California. Throughout her career, Dr. Rodgers has conducted research into a broad array of topics including gynecological cancers, medical device safety, drug effectiveness and toxicology.

Since joining USC in 1986, she has been interested in applied research. Early in her career, she continued her doctoral research in the immunotoxicology of organophosphate pesticides. Her research interests also included the development of an immunoassay for gynecological cancers and an understanding of the process of peritoneal healing and the formation of intraperitoneal adhesions. After identification of key processes in these healing events, one focus became the identification of therapeutic interventions by which adhesions can be prevented. Further, she discovered that molecules generated by the renin angiotensin system have potential therapeutic benefit.

The current focus of her basic science research is the cellular and molecular mechanisms by which angiotensin peptides accelerated tissue regeneration. Studies have shown that there is a primary effect on adult stem cell proliferation and homing. Further, there is an expertise within her laboratory in development of animal models relevant to surgical injuries and to provide and conduct developmental plans to optimized product delivery and efficacy. As her focus has been to provide translational assistance from the bench to the patient, she has spent time consulting for companies interested in developing products within her areas of expertise. Further, she has developed recommended panels of safety studies to allow conduct of clinical trials under FDA and EU supervision. Most recently, her basic research has developed to the point that three clinical trials involving the molecules developed through her research will soon be initiated.

She is the holder of 42 US Patents and corresponding international filings that protect the commercial products that might be developed. The University is the holder of these patents and has recently licensed these patents to small biotechnology companies. She provided pre-clinical support, the oversight of the toxicological studies to enable the regulatory filings to allow clinical trials and input on the development of clinical protocols.

National and international organizations that she has worked with include: (1) World Health Organization on three committees ((a) Immunotoxicology of Pesticides; (b) Women's Health and Implantable Contraceptive; (c) Autoimmunity and Environmental Influences) ; (2) National Research Council (Commision of Life Sciences, Committee on Toxicology Board on Environmental Studies and Toxicology; Subcommittee on Biological Markers of Immunotoxicology); (3) Institute of Medicine (Committee to Review Health Effects in Vietnam Veterans of Exposure to Herbicides).
Selected Projects/Publications