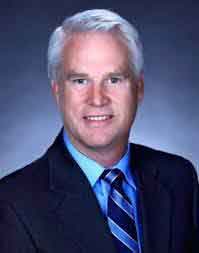 Bernard Tobin, PharmD
Adjunct Associate Professor of Pharmaceutical and Health Economics Practice

President, Crescendo Bioscience, Inc.
Pharmaceutical and Health Economics
Contact Information
Crescendo Bioscience, Inc.
11302 Wilshire Blvd.
Los Angeles CA 90073
Education
PharmD, Thomas J. Long School of Pharmacy and Health Sciences, University of the Pacific, 2016
Bernard Tobin
Biography
Bernard Tobin joined Crescendo in January 2015 as President. Prior to Crescendo, he held several senior positions at Amgen, including Executive Director of National Accounts, General Manager of both the Netherlands and Brazil, and Global Head of Commercial Excellence. In addition, he led the global integration of a business development acquisition in more than 100 countries. Prior to that, Mr. Tobin held a variety of leadership roles in the commercial organization at Eli Lilly and Co. He received his B.S. degree in public service and administration from Iowa State University and his M.B.A. from the Fuqua School of Business, Duke University.