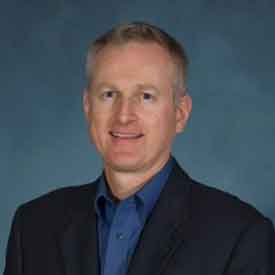 Thomas Rice
Executive Director, Global Integration Lead, Global Commercial Operations, Amgen Inc.

Adjunct Associate Professor of Pharmaceutical and Health Economics Practice
Pharmaceutical and Health Economics
Contact Information
Amgen
11306 Wilshire Blvd.
Los Angeles CA 90073
Education
MBA, University of Kansas
BA, Marketing, University of Wisconsin-Milwaukee
Thomas Rice
Biography
Tom currently leads a global cross-functional team responsible for the transfer of the filgrastim franchise from Roche to Amgen in 100+ markets world-wide.

Most recently he was in Amgen's Global Value & Access (GVA) department where he conducted Payer/Reimbursement due diligence for in-licensing/M&A activities and served as the Global Payer Lead for AMG 785 (Romosozumab), a Phase III compound partnered with UCB for osteoporosis.

Prior to GV&A, Tom was in Amgen's US Commercial Operations Business Unit where he led the US Payer Marketing Team.

His industry experience includes field and hospital sales, sales analysis, sales training, Segment Marketing and sales management at Sanofi-Aventis and its predecessor companies. Previous marketing experiences include Director & Therapeutic Area Head for US New Product Commercialization (CNS) and marketing team leadership as Director of US Marketing for Nasacort AQ™ & Nasacort HFA™.

Prior to joining Amgen in late 2006, he served as a Vice President at The Mattson Jack, a consulting firm where he led multi-specialty teams assisting clients with valuation of pipeline assets, in-licensing opportunities and commercial development planning for specialty/biotechnology.