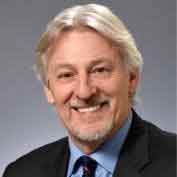 Neil Palmer
President and Principal Consultant of PDCI Market Access Inc.

Adjunct Associate Professor of Pharmaceutical and Health Economics Practice
Pharmaceutical and Health Economics
Contact Information
PDCI Market Access
8702 Beverly Boulevard
Los Angeles CA 90048
Education
University of Western Ontario
Neil Palmer
Biography
Neil Palmer is President and Principal Consultant of PDCI Market Access Inc. (PDCI) a leading pricing and reimbursement consultancy founded in 1996. He leads a senior team of market access professionals with pricing & reimbursement engagements covering Canada, Europe, and the United States.

Prior to PDCI, Neil worked with the Canadian Patented Medicine Prices Review Board (PMPRB) where his responsibilities included policy development, overseeing the price review of patented medicines and conducting economic research.

Prior to the PMPRB, he worked with the Health Division of Statistics Canada where he was responsible for economic and statistical analysis of health care costs and utilization. Neil also worked with RTI Health Solutions (Research Triangle Park, North Carolina) where he served as global vice president for pricing and reimbursement.

After completing his studies at the University of Western Ontario, Neil began his career in Montreal with the research group of the Kellogg Centre for Advanced Studies in Primary Care. He has written extensively on pharmaceutical pricing and reimbursement issues and is a frequent speaker at conferences in North America and Europe. In January 2015, Neil was appointed Adjunct Assistant Professor at the University of Southern California School of Pharmacy graduate program in Health Care Decision Analysis where he lectures on health technology assessment, pricing and market access from a global perspective.