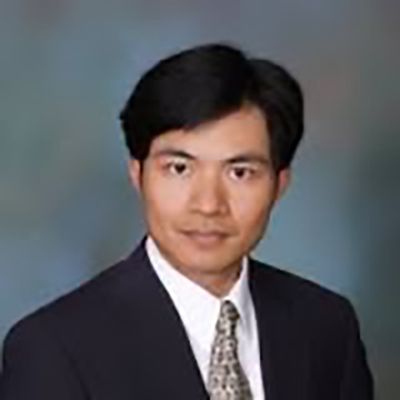 Thanh-Nghia Nguyen, DrPh, MPH, MBA
Adjunct Associate Professor of Pharmaceutical and Health Economics Practice

Director, Customer Marketing, Pfizer
Pharmaceutical and Health Economics
Contact Information
Pfizer
5240 San Fernando Road
Glendale CA 91203
Thanh-Nghia Nguyen
Biography
Dr. Thanh-Nghia Nguyen is an expert health care marketer. He researches, develops, operates and manages healthcare management programs that focus on health, wellness and prevention for Pfizer, Inc.

He has worked in partnership with several major corporations and organizations in the implementation of effective healthcare management and educational programs.

He is particularly interested in understanding how to meaningfully engage physicians, nurses, pharmacists, and other providers in these programs.

Dr. Nguyen has over 18 years of experience in the health care industry. Prior to Pfizer, he was a management consultant for Deloitte & Touche and Accenture specializing in health plan operations and strategy. His clients included UC Regents, Wellpoint, PacifiCare, Health Net and Highmark. He was also at the forefront of the growth and development of disease management creating one of the first programs for organ transplant recipients.

Dr. Nguyen loves to teach and interact with students. In addition to lecturing in the Healthcare Decision Analysis Program at the USC School of Pharmacy, he has taught health care finance and accounting in the joint UCLA School of Public Health/UCLA Extension Healthcare Certificate program and the Riordan Healthcare Program at UCLA Anderson.

After completing his undergraduate work at UC Irvine, Dr. Nguyen earned a masters of public health and doctor of public health from the UCLA School of Public Health and a MBA from the UCLA Anderson School of Management.