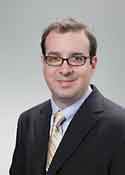 Jason Gomberg
Actuary, Milliman, Inc.

Adjunct Associate Professor of Pharmaceutical and Health Economics Practice
Pharmaceutical and Health Economics
Contact Information
Milliman, Inc.
15031 Rinaldi St.
Mission Hills CA 91345
Education
B.S., Mathematics, Option in Actuarial Science
Purdue University, West Lafayette, Indiana (1995)
Jason Gomberg
Biography
Jason Gomberg's areas of expertise are managed care, prescription drugs, and provider payment systems. His current responsibilities include modeling and analysis of medical and prescription drug plans, both in the commercial and Medicare markets.

In the commercial market, Jason has more than seven years of experience working for a major health insurance company. He had management roles in areas responsible for provider reimbursement levels, trend forecasting, and predictive modeling used for both rating and disease management targeting purposes.

In the prescription drug industry, Jason has several years of experience working for a pharmacy benefit manager. His responsibilities included consulting to health plan actuarial staffs on issues related to prescription drug coverage, including trend forecasting, benefit design and optimization, and marketplace trends.

Prior to Milliman, Jason also spent some time as a healthcare benefits consultant, where he worked with large employers on benefit design, flexible benefits pricing, and vendor selection for medical, drug, disease management, disability, and group life. He has spoken on various healthcare subjects at several employer/broker conferences as well as actuarial industry meetings.