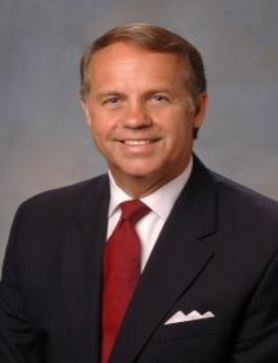 William L. Ashton
Principal and Project Lead, Harrison Consulting Group, LLC

Adjunct Associate Professor of Pharmaceutical and Health Economics Practice
Pharmaceutical and Health Economics
Contact Information
Harrison Consulting Group, LLC
1501 East 16th Street
Newport Beach CA 92663

610.283.0380
Education
MA, Education, University of Pittsburgh
BS, Education, California University of Pennsylvania
William L. Ashton
Biography
William L. Ashton is a former Fortune 100 senior executive with over 35 years' experience in the biotechnology and pharmaceutical business. Mr. Ashton retired from a lengthy career at Amgen Inc., the world's largest biotechnology firm. While with Amgen he served in various positions including Vice President of U.S. Sales for Amgen.

He also served as Vice President/General Manager of the Corporate Accounts, Business Unit. This unit has responsibility for the sales and marketing to Amgen's largest customer base including health systems, managed care organizations, commercial and government payers, distribution channels, GPO's and the corporate pricing group.

Later Mr. Ashton served as Amgen's Vice President of Government Affairs and Reimbursement where his team was responsible for strategy development of corporate activities designed for key government agencies including CMS, FDA, and Congress.

Following his retirement from Amgen, Mr. Ashton joined the University of Sciences in Philadelphia (formerly the Philadelphia College of Pharmacy and Science). There he served in various roles including the Dean of the Mayes College of Healthcare Business and Policy, and as Assistant Professor of Healthcare Business. Later he served as the Senior Vice President of External Affairs reporting to the President of the University.

Since the beginning of 2013, Mr. Ashton has been a principal at Harrison Consulting Group, LLC, a privately held biopharmaceutical consulting firm with expertise in commercialization, payer strategy, and reimbursement.

Mr. Ashton currently serves on the board of two publicly traded companies, Recro Pharma, and Galena Bio Pharma. He previously served on the Board of Sucampo Pharmaceuticals until 2015. In addition, he serves on the boards of the National Osteoporosis Foundation, Friends of the National Library of Medicine, and is a Commissioner on the Medical Representatives National Certification Commission.